1. Sanjay Kapoor - Chairman ACSBB:

With an illustrious career spanning over 28 years, 15 of which have been in the telecommunications sector, Mr Kapoor is an established global leader in Telecom and allied industry. He served as the Chief Executive Officer for India and South Asia of India's largest telecom company, Airtel for over three years. In his entrepreneurial avatar, Mr Kapoor joined the promoter group of Micromax Informatics Limited as the Chairman in June 2014. He has also been a Board & Executive committee member of GSMA, (the global forum bringing together nearly 800 global mobile operators); Board member of Indus Towers (world's largest telecom tower company with a portfolio of more than 1 lakh towers). Presently, Sanjay is an active member on the Board of Bennett, Coleman & Co. Ltd and PVR Limited. He has also played an active role in various industry forums like CII, COAI and NASSCOM. He was declared the "Telecom person of the year" at the Voice and Data Telecom Leadership Awards 2012.

---

---

3. Rajiv Khattar:

Mr Khattar is President, South Asia, ABS. He has over 20 years of experience in the cable and satellite industry with extensive knowledge of cable TV, DTH and broadcast sector in the India market. Rajiv set up two largest distribution companies Siticable Network and Dish TV India Ltd. Prior to joining ABS, Rajiv spent 10 years at Dish TV as President, Projects. Rajiv has wide range of experiences across business, technology, commercial operations, regulatory and strategic development. He has various leading positions with other cable and telecommunication companies.

---

4. Rakesh Mehrotra:

Dr Mehrotra, a Professor of Telecom Engineering at Sharda University, was President, Innovation and Chief Regulatory Officer at Tata Teleservices Ltd. He has over 36 years of experience in various facets of ICT sector such as manufacturing, innovation, R&D, operations, ICT strategy from national and international perspectives, project implementation right from concept to successful business ventures. He aggressively uses innovation, technology, policy, regulation and strategy as basic tools for creating new and successful business entities. Dr Mehrotra has been the only ICT professional outside government set up to get empanelled for the position of Member, TRAI. As President, Innovation and Chief Corporate Regulatory Officer at Tata Teleservices, he was deeply involved in establishing IIT-Bombay Tata Telecom Centre of Excellence and also worked for rural broadband and telecom reforms.

---

5. Sanjay Bhasin:

Mr Bhasin is Vice President, Networks Business for Samsung India and heads its newly established 4G LTE network equipment business. He is currently executing one of the largest 4G network deployments in the world with over 80,000 sites spread across India. Prior to joining LG in 2013, Mr Bhasin served as CEO of Innovis Telecom Services. He has also had a long stint with Nokia. Mr Bhasin holds an MBA degree with special emphasis on international business and marketing of high technology products from Santa Clara University, California and did his BE from IIT, Roorkee.

---

6. Anupam Vibhuti:

Mr Vibhuti is an acclaimed and much awarded expert in the field of planning & design in architectural and transportation domains. His core expertise include architectural design, spatial planning, infrastructure & developmental management and use of IT tools for related applications. He has special interest in computers & technology applications and solutions specifically aimed towards integrated transportation systems efficiency. He is a recipient of 'Most Significant Infrastructure Development Award of the Year' by CDAC Advanced Computing Training School and Jury Award, India Pavilion at International Telecom Show, Rio, Brazil. 1998. He is an alumnus of School of Planning and Architecture, New Delhi.

---

7. Stanley Wang:
Mr Wang currently serves as Deputy Director General of the International Division, Institute for Information Industry (III), Taiwan. He is responsible for planning and coordinating technology collaboration between III and its global partners. Mr Wang also serves as representative for III in IoT Forum and Morgenstadt - City of the future Initiative. Earlier, Mr Wang served as Secretary General of the ADOC (APEC Digital Opportunity Center) Secretariat in 2011-12. This project, funded by Taiwanese government, started in August 2004 with participation from 10 APEC economies - Chile, Indonesia, PNG, Peru, the Philippines, Vietnam, Thailand, Mexico, Malaysia and Russia. The cooperation aims at bridging the digital divide within the APEC community. Mr Wang has also been involved in a number of bilateral cooperation projects between Taiwan government and other countries offering Taiwan's expertise in IT industry development, talent cultivation, and technology development. Mr Wang holds a MS degree in Computer Information System from the City University of New York and a MS degree from Columbia University.
---
8. Michael Ming-Feng Ho:

Mr Ho is currently Project Consultant of India-Taiwan Smart Cities Cooperation Program as a representative of Institute of Information Industry, Taiwan. His work focus here is on providing smart cities solutions; project management of smart cities, establishing communication channels for smart cities to India and developing business model designs for IoT, smart cities solutions. Prior to IIS, Mr Ho served as Deputy Secretary General for Taiwan Internet of Things Alliance (TIOTA). Earlier, he served as Deputy General Manager with Remarkable Mask Technology Company, Taiwan. Mr Ho is a Ph.D scholar from National Tsing Hua University Institute of Technology Management and holds a Masters degree from National Chiao Tung University Institute of Technology Law.
---
9. Ravi Venkatraman:

Mr Venkatraman is an experienced ICT-Services business leader with a strong focus on industry segments like telecom, manufacturing, government, healthcare, education, defense, financial services, IT & IT enabled services and e-governance comprising a unique blend of B2C, B2B and e-commerce business acumen. With over 26 years professional experience including CEO experience of managing BSE/NSE listed Software/IT Services entity – primarily focused on Service business across India/MEA/APAC/US and Europe, Mr Venkatraman is well appreciated for thought leadership and operational excellence. He is currently Chief Sales Officer at HCL Services Limited. Earlier he was Head and Vice President with Kodak Services for Business, Asia Pacific Region. He has also served as Executive Sr. Vice President and Chief of Rest of India Zone, Reliance Communications and Director, Xerox India Limited.
---
10. Ujjwal Narayan Mishra: Principal Consultant ICA .
---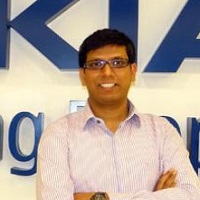 11. Pranshu Singhal:

Mr Singhal is Director, Digital Learning Strategy Team, Worldwide Education and Head, Sustainability at Microsoft India where he focuses on strategic planning and policy creation to solve strategic issues. Prior to current assignment, Mr Singhal was Environmental Manager, Asia-Pacific and China with Nokia, Singapore where he developed and executed Nokia's environmental strategy for Asia-Pacific & China. A distinguished environmental strategist, Mr Singhal created Nokia's Global Environmental Balance Score Card; also created India's first and one of world's largest recycling program for mobiles in 2009 with 1300+ recycling points across India before Indian regulation in 2012 and ran 360 engagement campaigns. Mr Singhal has created and worked on transformational projects with WWF, European Commission, CII and many other prestigious bodies. He is recipient of NDTV Greenies Award for Best Green Marketing and Engagement Campaign on Mobile Phone Recycling and is author of several papers with prestigious publications. Mr Singhal did M.Sc., Environment Management & Policy from International Institute for Industrial Environmental Economics from Lund University, Sweden and has been a STINT Scholar along with Chevening Gurukul Leadership Fellow at King's College London.